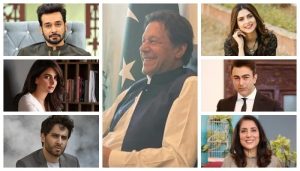 "No PM accepted except PM Imran Khan: Reaction of Showbiz personalities"
After the no-confidence motion against the Prime Minister, Statements were made in support of Imran Khan by various showbiz personalities. However, this trend intensified after the Supreme Court's decision.
Pakistani Actress Zara Noor Abbas shared an Instagram story in which she wrote that she will not accept any party other than PTI nor will she accept any other person besides Imran Khan as the Prime Minister of the country.