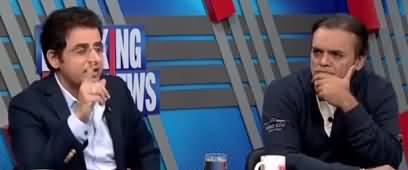 For the betterment of democracy, stealing the mandate of the government is involved: Irshad Bhatti
Leading journalist and analyst Irshad Bhatti, while mocking the steps taken by the present government, said that the major works he has done for the betterment of the country, nation, and democracy include stealing mandates.
In another tweet, he said that Shahbaz Sharif's inspection of the dam started by Imran Khan, Shahbaz Sharif's journey in the metro, the anchorage was finished and the anchorage started, Saturday will not be a holiday. There will be a weekend holiday and whether or not to increase the salaries, these are the things that Shahbaz Sharif has done as the Prime Minister.