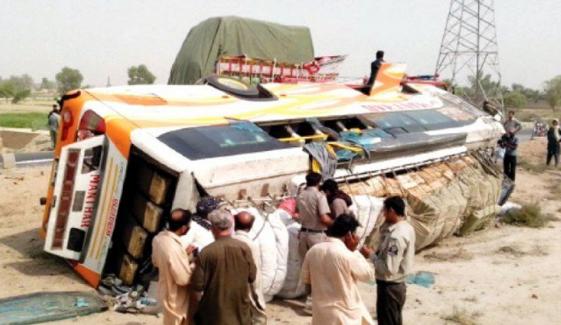 A passenger coach overturned in Hunza, injuring 15 people, including 13 French tourists.
According to rescue sources, the accident took place near Samair Nagar a result of which 15 people including 13 foreign tourists were injured.
The injured have been shifted to Aliabad Hospital where their condition is said to be out of danger.