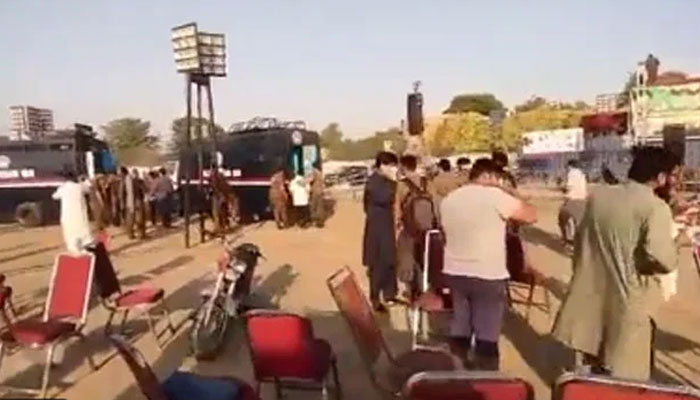 Maryam Nawaz congratulates DPO Sialkot for interrupting the PTI meeting.
---
Maryam Nawaz was so happy with the steps taken by DPO Sialkot Muhammad Hassan Iqbal to stop the PTI meeting that she was applauded on social media. Later, keep tweeting based on religion.
DPO Sialkot Hassan Iqbal arrived to hold talks with PTI workers and clarified that the meeting would not be allowed in the private ground without permission on which Maryam Nawaz was happy and wrote: "Congratulations Hassan" for DPO Sialkot.
Later, tweets were sent to him which gave the impression of spreading religious hatred and inciting religious sentiments.
"It is your right to hold a meeting, it is not your right to hurt religious sentiments and you will not be allowed to do so," She said: