It is expected that Petroleum prices would be lesser from September 1. OGRA has sent the proposed summary in which the prices are expected to be lesser 3.5 rupees and kerosene oil and diesel 2 rupees. The summary has been shared with the finance minister. The finance minister will take the advise from the Prime Minister.
The government of Pakistan has yet confirmed that they won't increase the prices after 15th August which was later seen increase in price of kerosene oil and diesel.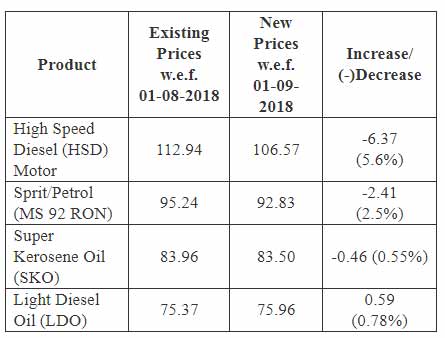 Let's hope how there would be decrease in the prices as it effects everything.